Advanced Eyecare Optometry
Your Pleasant Hill Optometrist office! Welcome to Advanced Eye care Optometry.  Our eyecare professionals provide each of our patients exceptional vision care and service with a friendly personal touch!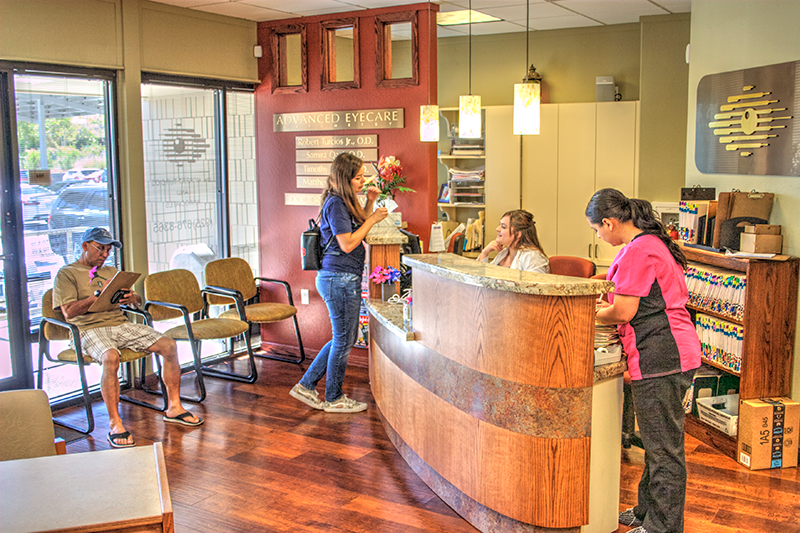 At Advanced Eyecare Optometry, we provide quality, comprehensive eye care services to Contra Costa County and the surrounding San Francisco Bay Area.
Services
A Wide Range Of
Optometry Services
Our Pleasant Hill Optometrist office offers comprehensive eye examinations, a Fashion Eyewear Boutique, fits all of our premium contact lenses, performs LASIK evaluations, and provides vision training.

We offer the latest eyewear designs including Tiffany, Prada, Gucci and Giorgio Armani. We have an extensive collection of Oakley, Nike and Ray-Ban sunglasses, among others. We fit the latest digitally designed Varilux progressive lenses and provide a one-year warranty on all products at no additional charge.
Comprehensive Eye Examinations
Ocular/neurological pupil testing and eye movement/tracking evaluation. Measurement of peripheral vision sensitivity. External ocular health evaluation and testing for the presence of dry eye, ocular allergies, and viral or bacterial infections. Internal ocular health evaluation – examination for the presence of any internal eye diseases, including cataract, macular degeneration, glaucoma, and peripheral retinal degenerations. Optomap wide-angle retinal imaging – offered free of charge for all children under 18 years of age.
Measurement of eyeglass prescription, eye alignment, and focusing ability at distance, computer, and reading distances.
Contact Lenses:
Fittings and Evaluations
We fit all contact lenses including soft, rigid, gas permeable, toric and bifocal. For patients interested but, not sure if they can wear contacts, we offer a trial fitting to evaluate the patient's success before they order lenses. This enables the patient to try out contacts before they commit to purchasing them. There is only a fee for our time in providing the fitting, solutions and follow-up care.
We evaluate who is or is not a candidate for laser vision correction as well as managing with our surgical partners, those patients who choose to have laser eye surgery.
Testimonials
What People Are Saying
"Extremely Positive! My husband and I recently relocated to the Bay Area. We both recently had eye exams at Advanced Eyecare Optometry in Pleasant Hill, and we had extremely positive experiences."
"Patience & Professionalism! I have been a patient of Dr. Turcios for about six months now, and I need to say that I am always treated with the utmost patience and professionalism by the doctor, and patience is critical with me!"
"Best Around! I've been coming to Advance Eyecare for years! Dr. Turcios is the best around, and he makes it really comfortable to get your eyes checked. Dr. Qazi is great also. The staff is pretty excellent as well."
"Dr. Turcios Shines! I think his staff is great, but it is Dr. Turcios that shines! The routine exams are very thorough and the techs are very efficient. The equipment used is better than most."
Get Started
Schedule Your Eye Exam